Many of us have heard of the words Productivity. Well, productivity simply means working smarter, not harder. It means completing a task with a fewer ergs of energy.. Or less raw material.. Or less machine time.. Or less paperwork.. Or fewer worker hours

Many of us also know that your workforce is the biggest asset of a company. Although, the company cannot just go to the bank and borrow against their employee, their employee will show up on their balance sheet. In the years ahead, their employee will be the difference between profit and loss.

Puzer Clean focus into an area that has been over look for years but is crucial to Productivity-Indoor Working Environment.

Micro-dust is the biggest enemy of all Modern Day Electronic System from Desktop Computers to Servers to photocopier to Big Building Management Systems. The reliability of these systems often depends with the company ability to protect them from such dust.

Similarly, these dust is also the worst enemy to us - Humans. It affects our absentee rate from work, our concentration level / performance during working. Research Report by Environmental Protection Agency (USA) has clearly shown that this could make a difference of 3% Losses or Gain in absentee rates and human performance in a company.

So what's the difference between Puzer Clean Concept and the other known conventional cleaning method?


| | |
| --- | --- |
| | Most Effective Overall Cleaning Method On All Surfaces |
| | |
| > | Research Result by Canada Researchers based on the General Test Protocol In Accordance To The American Society For Testing & Material Standard Laboratory, has shown that it is the OVERALL MOST EFFECTIVE Method Of Cleaning Any Surfaces-Carpeted or Vinyl / Hard Floors. Cleaning Methods Evaluated includes; Portable Vacuum Cleaners, Central Vacuum Cleaning (Puzer's Method), Hepa Portable Vacuum Cleaners, Carpet Shampooing, Broom, Very Wet Mop + Vacuum & Broom & Wet Mop. |
| | |
| > | Expressed as a Percentage, Typical Portable Vacuum Cleaner Removed Only 19% to 29% of the surface dust. And the best with repeated prolong cleaning of the same location is able to remove nothing more than 51% of it irregardless how long the repeated cleaning last. Puzer Clean's Concept takes only less than 8.5 Minute to achieve a 99.9% surface dust removal. An amazing difference |
| | |
| --- | --- |
| | |
| | Do Not Pollute When in Use |
| | |
| > | Unlike the other Cleaning Concepts such as Portable Vacuum Cleaners or Broom, it does not Stir up the settled micro-dust during Cleaning. This prevents the users and occupants within the office from having to cope with breathing polluted air when cleaning is being done and several hours after which for the un-removed micro dust to settle down again. |
| | |
| > | Puzers' Clean picks up the dust and the dirty air used to convey it into the Vacuum Cleaning Hose, removing it from the close proximity of the users and occupants. The dirty air is filtered at a remote location in the office and discharge out of the office after which. |
| | |
| | |
| --- | --- |
| | |
| | Do Not Contaminate |
| | |
| > | Unlike Portable Vacuum Cleaners or Broom, Dust, Bacteria, Virus, etc, pick-up in one room is not carry to another as the cleaner move from one place to another within your office. |
| | |
| > | For Puzers' Clean only the Vacuum Cleaning Hoses is move from one place to another while the users clean the office. Nothing else from One Room is brought to another. |
| | |
It Convenient and fast
>

Cleaner time is spent cleaning, not carrying. Efficiency is increased because there is no Heavy, Bulky Portable Units to move from place to place, set-up, plug-in, etc.



>

Cleaning is less than troublesome and enjoyable. Survey show that a 25% to 30% Lesser Man-hours are required to clean the same area with Puzers' Clean Concept.



The Findings are measurable and the results are obvious. As with many new management ideas circulating the globe, after all is said and done, much is said and little is done. Some people entertain ideas, while others put them to work. Earnest Management belong to the last category fortunately. To them increased Productivity has to become part of their company culture. It has to be more than a hobby; it has to be their work lifestyle.



To produce more, they have to see further down the road-to long term quality and savings. Only as they get this big picture will they be able to cope with tomorrow's challenges and harness its opportunities.



Puzer Clean is a simple way for you to tell the difference between Quality Company that care and those that Claim.



| | |
| --- | --- |
| | |
| | The information which we require to make an offer are: |
| | |
| > | A Layout Plan of the Building with Plan and Elevation View in a scale form |
| | |
| > | The Numbers of Engaged Cleaners or the Allowed Period of Cleaning |
| | |
| > | The Type of Flooring at different location of the building |
| | |
| > | General Service Data such as Electricity Availability Details, etc |
| | |
| > | Any specific Clients Preferences |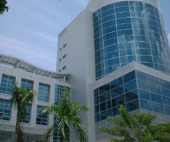 Singapore Press Holdings HQ Building in Toa Payoh
Kisma - Modern Art Museum in Finland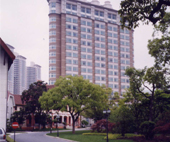 Shanghai - Xing Guo Hotel

MRE (cleaning efficiency) of Various Cleaning Method - (click on the graphs for a larger view)

MRE (cleaning efficiency) of Sequential Carpet Cleaning - (click on the graphs for a larger view)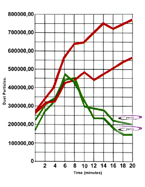 The Effect of Vacuum Cleaning - (click on the graphs for a larger view)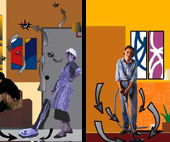 Diagram showing the Difference of using Portable Vacuum Cleaner & Puzer Perfect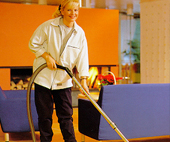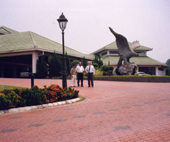 Mines Resort in Malaysia
National Technological University Research Building